Geoheat power generating solutions
Brings the energy transition close to home
The Hydrobag system is a new and revolutionary product that will play an important role in the growth market of renewable energy. A flexible buffer tank that functions as a heat battery. With a unique and very effective method, where in no time 3m³ to 10m³ hot water is stored in the house. Without rebuilding. Hydrobag is compact and can be placed in any limited space. In a crawl space, behind the knee shot of a house or outdoors, for example under the terrace. An innovative product that makes homes and living spaces independent of the gas connection.
Hydrobag heat pump H-65 8kw
Hydrobag consists of a unique all-in one high temperature heat pump with a built-in flexible 200 liter buffer tank. The buffer tank serves as a back-up during the four dark months of the year, meeting the energy needs during this period.
An innovative product for the future. An energy neutral package for a home and/or business premises''.
Luuk Wessels Technical Director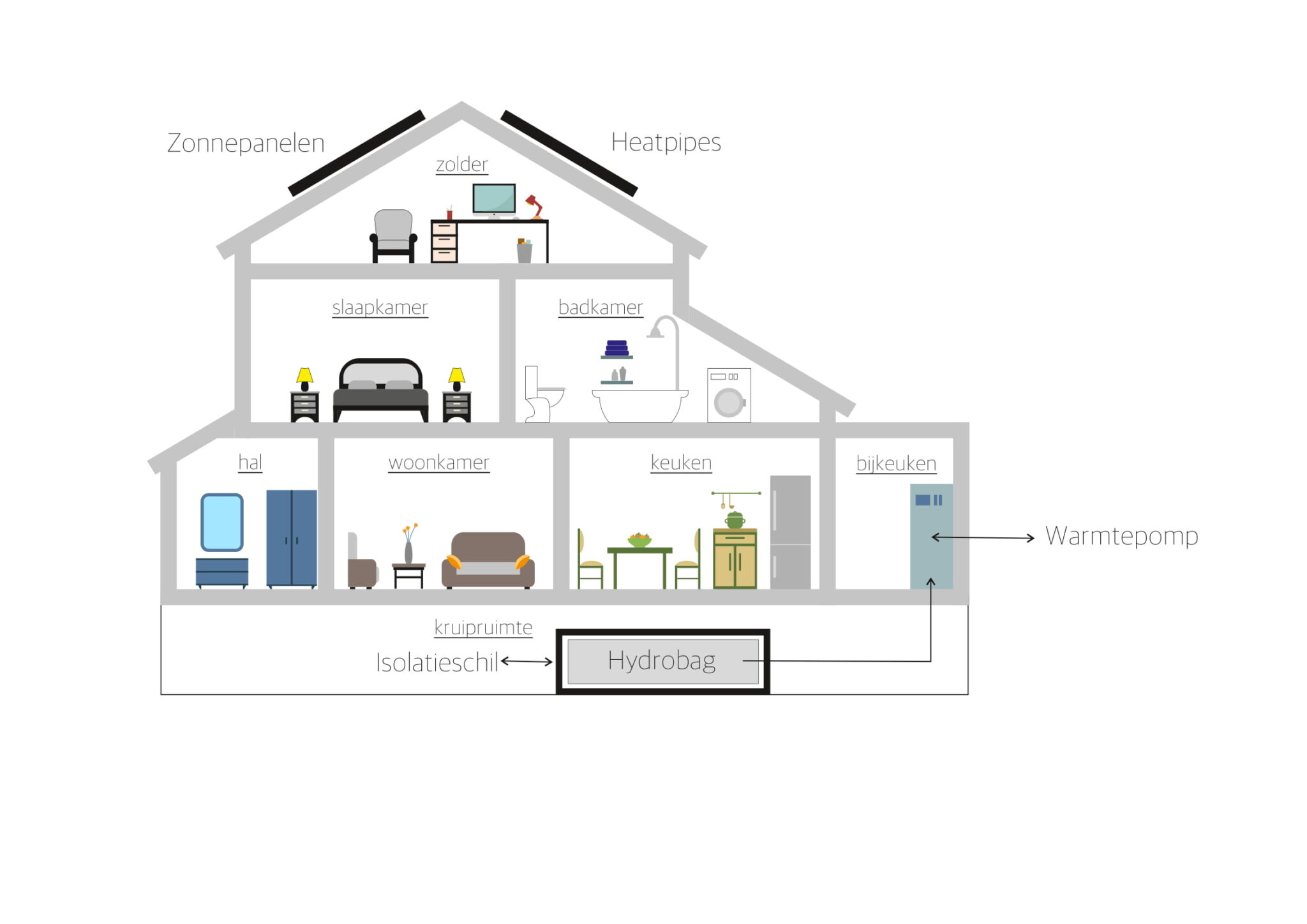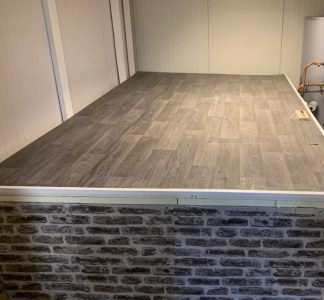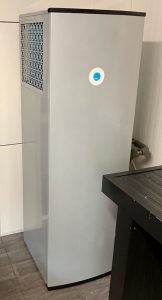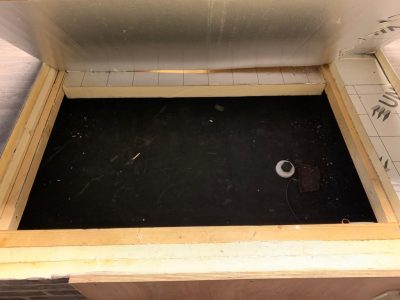 In order to explain the concept of Hydrobag as well as possible, we visualize what you can expect as soon as a Hydrobag installation is purchased.
If you want more information about our projects please press the button below.

The Hydrobag system makes homes and other buildings sustainable and energy neutral. Tailor-made for each type of home, with the help of the following products.
"Our products bring us closer to the dream of being able to live energy neutrally and contribute to a circular economy."